Installation and construction of Jianyuan composite air duct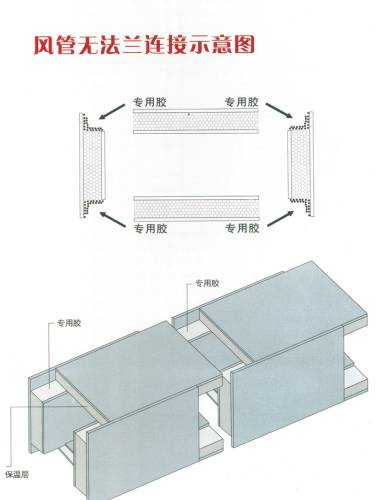 2、 Effect drawing of Jianyuan composite air duct installation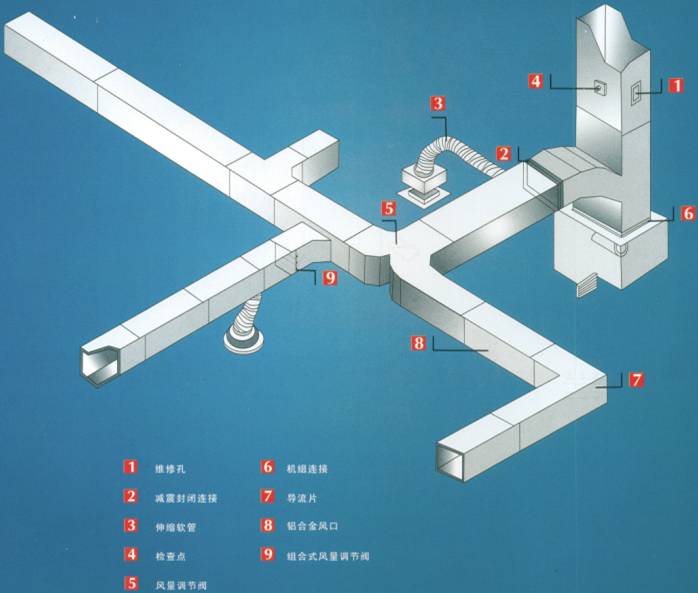 The assembly and installation of Jianyuan composite air duct adopt special adhesive bonding.
It must be carried out by professionals.
The construction must be carried out in strict accordance with the construction specification of Jianyuan composite air duct.
The assembly of Jianyuan composite air duct is made of four plates. A step is formed on the side plate, and glue is applied on this step. The steps mainly play two roles:
1. Increase the glue bonding surface to make the air duct corner glue more firmly;
2. Cover the thermal insulation materials with inorganic materials, so that the insulation materials are not exposed. After the installation of the whole air duct system, all the thermal insulation materials are reported by inorganic materials, so as to enhance the fire protection performance of the whole air duct system.
The connection of Jianyuan composite air duct adopts non blue glue technology. The upper and lower plates and the left and right plates are misaligned for 10cm. The professional glue is applied to the links. Then, the two air ducts are inserted into each other, so that the upper and lower, left and right link lines of the air duct are not on the same plane, which greatly enhances the strength of the connection parts of the two air ducts and makes the appearance of the air duct quite beautiful.
The professional adhesive is made of the same material as the air duct, which has the advantages of fire prevention, good fusibility, high bonding strength and good durability.
The construction specification of Jianyuan composite air duct can be obtained from the company